Professor Dutta is currently Professor of Management and Dean of Saïd Business School, University of Oxford – the school which has ranked first in the world in Times Higher Education's World University Rankings for many consecutive years since 2016. Before joining Oxford in 2022, Professor Dutta was Professor of Management and former Founding Dean of Cornell SC Johnson Business School (under Cornell University, part of the "Ivy League" group of eight prestigious universities in the US, along with Harvard University, MIT, and others).
According to the University of Oxford website, Professor Dutta's research focuses on how to drive innovation and business growth, through the right combination of people and technology. He is the founder and co-editor of sixteen editions of the Global Innovation Index, published with the World Intellectual Property Organisation (since 2011), which is a leading global assessment of national innovation capabilities.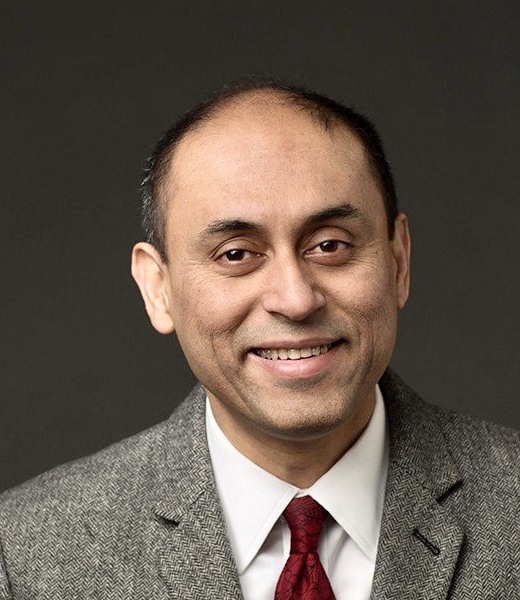 Professor Dutta has co-edited fifteen annual reports of the Global Information Technology Report for the World Economic Forum (WEF) on the impact of information technology on development and national competitiveness. He also served as Co-Chair of the WEF's Global Future Council on Innovation Ecosystems.
Professor Dutta received a B. Tech. in electrical engineering and computer science from the Indian Institute of Technology, New Delhi, an MS in both business administration and computer science, and a Ph.D. in computer science from the University of California at Berkeley.
Sharing his feelings about accepting the new role, Professor Dutta said, "I am honored to be a part of this esteemed group of leading experts from around the world. Drawing upon my interdisciplinary background in social sciences, technology, and business, I aim to provide valuable perspectives to aid the decision-making process. Together with my colleagues on the Council, I possess valuable global perspectives, and I am committed to contributing to the selection of the most deserving and pioneering innovators who will shape our future."
Professor Richard Henry Friend, Chair of the VinFuture Prize Council, welcomes the attendance of Professor Dutta as the newest member, sharing, "Professor Soumitra Dutta has made a profound impact on the business world, particularly in the areas of social media, social networking, and strategies for leveraging the digital economy to drive growth and innovation. His efforts to foster and disseminate knowledge on technology and innovation policy have been instrumental in creating an ideal environment for innovative individuals and technologies to thrive. His work has laid a solid foundation for the successful integration of new technologies into the business world. The VinFuture Foundation is honored to have Professor Dutta join as a member of the Prize Council."
The nomination portal for VinFuture Prize's third season will close at 2:00 pm on May 15, 2023 (Vietnam time, GMT+7). The second and final webinar on the nomination process in 2023, to provide information to nominating partners, will take place on April 18, 2023, from 3:00 to 4:00 pm (Vietnam time, GMT+7). Interested partners please register for the webinar here: https://forms.gle/FktqAtcZ67GmDixcA
—–
The VinFuture Prize Council:
The VinFuture Prize Council is a global and diverse team of distinguished individuals from academia, research, and industry, all of whom are globally renowned for their achievements in advancing human progress and contributions in the fields of science, technology, and industry. The Prize Council operates independently and is responsible for reviewing and ratifying the fields of focus and the selection process, as well as selecting the VinFuture Laureates. The achievements and contributions in the field of science and technology of the members of the Prize Council have been recognized on a global scale, contributing to the advancement of humankind.
Complete list of VinFuture Prize Council members:
– Chair of the Prize Council: Professor Sir Richard Henry Friend, FRS – University of Cambridge, United Kingdom, Millennium Technology Prize in 2010.
– Doctor Padmanabhan Anandan – AI Matters Advisors LLC, United States.
– Professor Jennifer Tour Chayes – University of California, Berkeley, United States.
– Professor Pascale Cossart – Pasteur Institute of Paris, France.
– Professor Van-Chi Dang – Ludwig Institute for Cancer Research, Johns Hopkins University, United States.
– Professor Soumitra Dutta – University of Oxford, United Kingdom.
– Professor Xuedong David Huang – Microsoft's Azure AI, United States.
– Professor Daniel Merson Kammen – University of California, Berkeley, United States.
– Professor Gérard Albert Mourou – École Polytechnique Palaiseau, France, Nobel Prize in Physics in 2018.
– Professor Sir Konstantin (Kostya) S. Novoselov, FRS – The University of Manchester, UK and National University of Singapore, Nobel Prize in Physics in 2010.
– Professor Michael Eugene Porter – Harvard University, US, Founding Father of the "Competitive Advantage" theory, honorary member.
– Professor Leslie Gabriel Valiant, FRS – Harvard University, United States, A.M. Turing Award in 2010.
– Professor Ha-Van Vu – Yale University, United States.
About the VinFuture Prize:
The VinFuture Foundation, established on International Solidarity Day on December 20th, 2020, is a non-profit organization co-founded by billionaire Mr. Pham Nhat Vuong and his wife, Mrs. Pham Thu Huong. The Foundation's core activity is awarding the annual VinFuture Prize for transformational scientific and technological innovations that have created or have the potential to create meaningful changes in millions of people's lives across the planet.
A total of four prizes are awarded by the VinFuture Prize every year, consisting of the VinFuture Grand Prize valued at US$3 million – one of the largest ever annual prizes globally. There are also three Special Prizes, each valued at US$500,000, dedicated to female innovators, developing country innovators, and innovators with outstanding achievements in emerging fields. In addition, the Foundation conducts many activities to accomplish its mission, such as engaging in strategic grantmaking activities, catalyzing intellectual connections, and collaborating in Sci-Tech development.